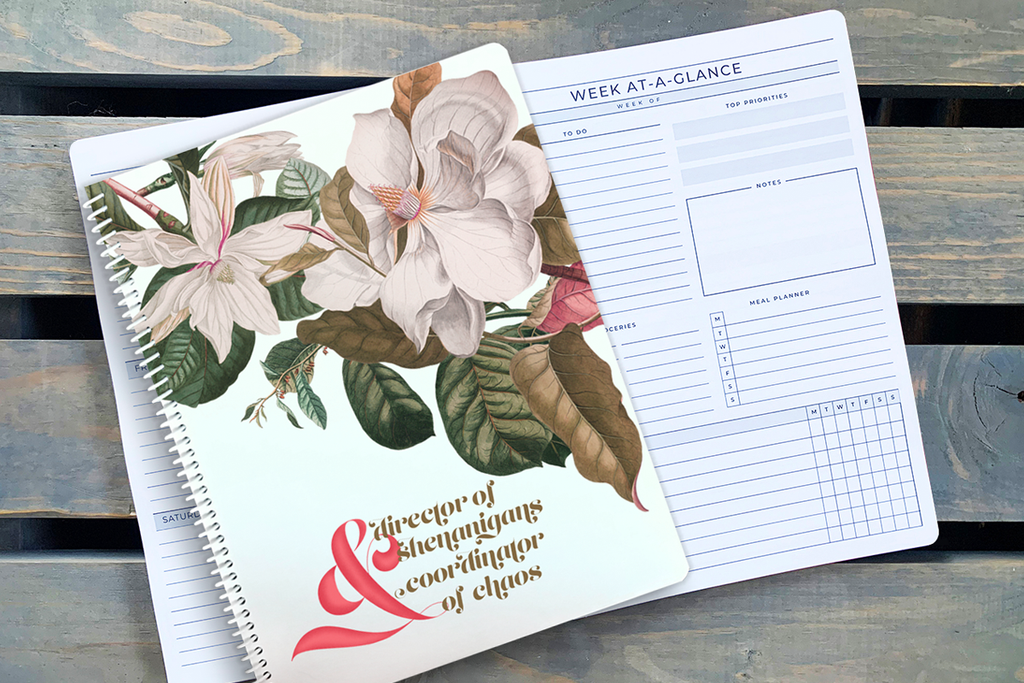 8.5 x 11 Notebook, BLACK ink custom printed inside pages
Because of the complex nature of books, we can ONLY ACCEPT PDF files
Cover Art Size: 17.25 x 11.25

Text Art Size: 8.75 x 11.25 (this includes .125 bleed)

Finish size: 8.5" x 11" portrait notebook book with custom black ink pages

Text paper: 70# opaque book (uncoated)

Cover paper: 100 matte cover with gloss lamination

Pages: up to 100 pages on 50 sheets

 
Our books are printed on HP Indigo presses, see all Book Printing Options here.

Pricing is based on a quantity of one, volume discounts are available.
For StationeryHQ.com you will need to upload two high res PDF that is 17.25 x 11.25 and 8.75 x 11.25 for the text and cover. If you can create a high res PDF with bleed, then you qualify for wholesale pricing on StationeryHQ. Make sure you check the wholesale box when you create your account.

To print an 8.5" x 11" notebook with custom printed inside pages, you have several options:
Online printing services: Websites like Vistaprint, Printful, and Printify offer customizable notebook printing services. They allow you to upload your designs and specify the desired customizations for the inside pages. You can choose the 8.5" x 11" size and select the option for custom printed inside pages. These services often provide templates and design tools to assist you in creating your custom notebook. Pricing will depend on factors such as the quantity of notebooks, number of pages, and any additional customization options you choose.

Local print shops: Visit or contact local print shops in your area and inquire about their notebook printing services. Some print shops have the capability to print custom notebooks, and they may be able to accommodate your request for an 8.5" x 11" size with custom printed inside pages. Discuss your specific requirements, design files, and quantities with them to get a price quote and turnaround time.

Specialty stationery suppliers: Look for specialty stationery suppliers that offer custom notebook printing services. These suppliers often have a range of sizes available, including 8.5" x 11", and they can help you with customizing the inside pages according to your specifications. Reach out to them directly to discuss your requirements and inquire about their pricing and production capabilities.
When selecting a printing provider, consider factors such as print quality, customization options, pricing, turnaround time, and any specific requirements you may have. It's often helpful to request samples or proofs to ensure the final printed notebooks meet your expectations.