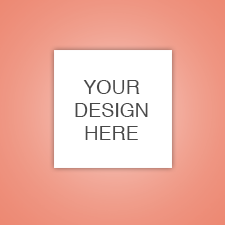 4" x 4" Notepad
Upload your unique designs onto our 4" x 4" Notepads! Perfect for jotting down your thoughts, scheduling your day, or making a grocery list.
Paper Stock: 60# White Opaque Text
Art Size: 4.25" x 4.25"
Trimmed Size: 4" x 4"
For StationeryHQ.com you will need to upload a high res PDF that is 4.25 x 4.25 for this product. If you can create a high res PDF with bleed, then you qualify for wholesale pricing on StationeryHQ. Make sure you check the wholesale box when you create your account.
If you're looking for wholesale 4" x 4" notepads, you can explore the following options:
Wholesale stationery suppliers: There are several wholesale stationery suppliers that offer notepads in bulk quantities. Companies like Bulk Office Supply, Paper Mart, and U.S. School Supply have a wide range of notepads available for wholesale purchase. Visit their websites or contact them directly to inquire about their selection of 4" x 4" notepads and their wholesale pricing options.

Online wholesale marketplaces: Online marketplaces like Alibaba, DHgate, and Made-in-China are known for connecting buyers with wholesale suppliers. You can search for "4" x 4" notepads" on these platforms and browse through the listings from various suppliers. Make sure to communicate with the sellers and inquire about their minimum order quantities, pricing, and any customization options you may need.

Local print shops or manufacturers: Reach out to local print shops or manufacturers that specialize in custom notepad production. These businesses may offer wholesale pricing for bulk orders, including 4" x 4" notepads. Discuss your requirements, quantity needs, and pricing expectations with them. They can provide you with a quote based on your specific needs.
When selecting a wholesale supplier for 4" x 4" notepads, consider factors such as the quality of the paper, customization options (if needed), pricing, minimum order quantities, and shipping options. It's recommended to request samples or proofs before placing a large wholesale order to ensure that the notepads meet your quality standards.
---
More from this collection