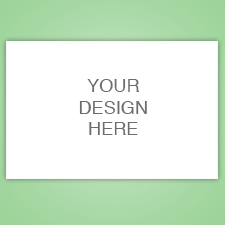 11" x 17" Notepad
Upload your unique design on this 11" x 17" notepad, perfect for jotting down your thoughts and midday doodles or for your next work of art. Also makes a great tool for emerging writers or calligraphers as a lettering practice pad. Some of our customers use this oversized pad as a daily calendar/list making template.
Please upload a high res PDF or JPG file in the following size
Art Size: 11.25 x 17.25
Trimmed Size: 11 x 17
53 single-sided pages in 4 color ink
Paper Stock: 60# White Opaque Text
Padded with chipboard
Bound with a padding compound
If you are looking for wholesale printing of 11" x 17" notepads, you may consider reaching out to commercial printing companies or online printing services that offer bulk printing services. They typically have the capability to handle large-scale orders and provide competitive pricing for wholesale quantities.
When contacting a printing service, you can inquire about their notepad printing options, including the specifications you require, such as the 11" x 17" size. Here are some key details to consider:
Paper type: Specify the type of paper you prefer for your notepads. Common options include standard uncoated paper, coated paper for a smoother writing surface, or specialty paper with specific textures or finishes.

Paper weight: Decide on the paper weight that suits your needs. Notepads typically use lightweight paper, such as 50 lb or 60 lb text weight, but you can select a different weight based on your preference or requirements.

Binding and finishing: Determine the binding method for your notepads. They can be bound with glue at the top or left side, or have wire-O or spiral binding. Additionally, consider if you want any custom covers, perforations, or additional finishing options such as rounded corners.

Design and artwork: Prepare your artwork or design files according to the printing service's specifications, ensuring they are in the correct format (e.g., PDF) and resolution for optimal printing quality.

Quantity and pricing: Specify the quantity of notepads you require for wholesale printing. Printing services often offer discounted rates for larger quantities, so it's beneficial to inquire about their pricing tiers and any available bulk discounts.
When contacting printing companies, provide them with these details and ask for a quote based on your requirements. It's a good idea to compare prices and services from multiple vendors to find the best option for your wholesale printing needs.
Please note that pricing, options, and availability may vary depending on the specific printing service you choose.
For StationeryHQ.com you will need to upload a high res PDF that is 11.25 x 17.25 for this product. If you can create a high res PDF with bleed, then you qualify for wholesale pricing on StationeryHQ. Make sure you check the wholesale box when you create your account.
---
More from this collection