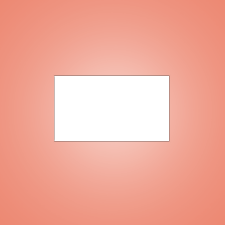 Double Thick Business Card
Double Thick Business Card
Upload your unique design on this double thick business card.
Art Size: 3.75 x 2.25
Trimmed Size: 3.5 x 2
Other Uses: place card
To order double-thick business cards, you have several options:
Online Printing Services: Many online printing services offer double-thick or extra-thick business card options. Some popular ones include Vistaprint, MOO, and StationeryHQ. Visit their websites, navigate to the business card section, and look for options related to thickness or premium cards.

Local Print Shops: Local print shops in your area may offer double-thick business card printing services. Look for print shops near you and inquire about their options for thicker business cards. They may be able to provide you with samples or show you different paper stocks to choose from.

Specialty Printing Companies: Some printing companies specialize in high-quality or custom business card printing. These companies often offer a range of unique options, including double-thick cards. Conduct an online search for specialty printing companies in your region and explore their websites or contact them directly.
When ordering double-thick business cards, consider the paper stock, finish, design options, and pricing. Make sure to review the specifications and quality of the cards before placing an order. Additionally, compare prices and delivery times across different providers to find the best option that suits your needs
StationeryHQ.com created the double-thick business card (including the machine that does this when we were producing all the products for TinyPrints.com. 
---
More from this collection